At ALMAG, we use numerous types of multi-purpose fabrication equipment for many of the standard processes performed on aluminum parts. This allows us to provide our customers with complete solutions that fit their needs. We have in-house fabrication capabilities as well as trusted partners to ensure any manufacturing challenge can be met with the right process and in the shortest possible lead time.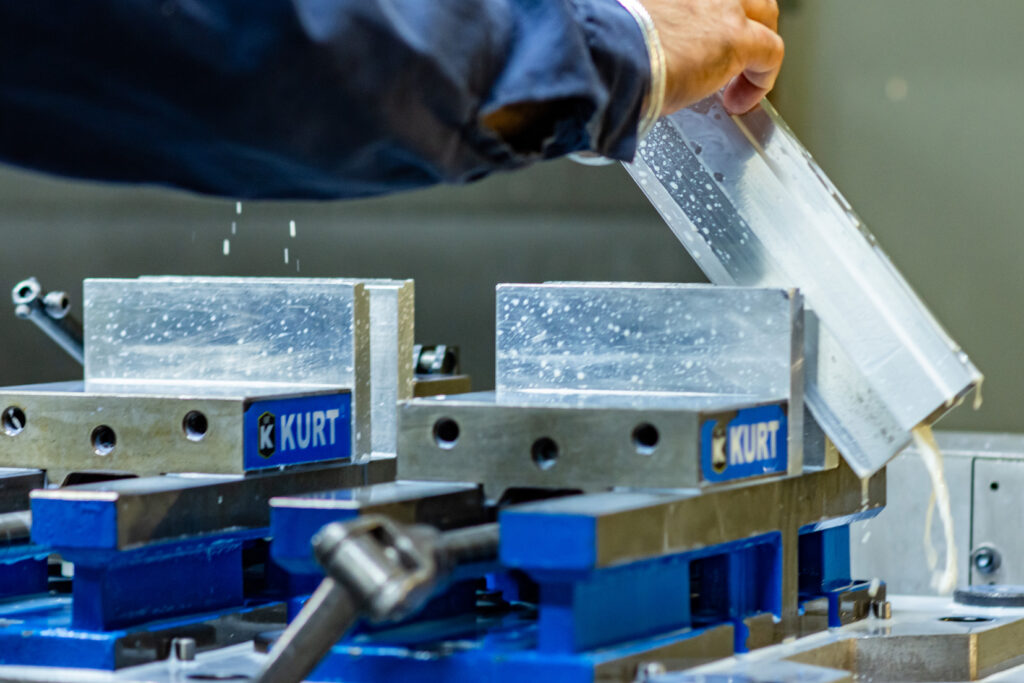 ALMAG uses precision cutting saws on extrusions to perform cutback operations, which are later deburred. Our equipment includes brake presses to perform punching, notching and closing operations to create customer-specific features. We have drilling and tapping machines for features used to integrate and fasten features with other components.
For precision machining operations, we have multiple CNC machines with a variety of capabilities.
Whether your requirements are for small components or parts that are up to 24 feet in length, we have the ability to meet a wide range of CNC operations. We have capabilities to provide 3 axis, 4 axis and 5 axis machining, both internally and along with a network of trusted partners.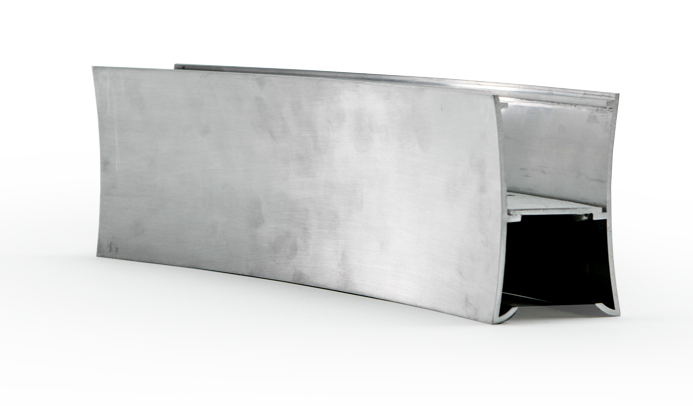 Case Study
Bent Light Fixture
Extrusion is always first produced as a straight linear part, and turning it into a round shape for a bent application is not an easy or simple process. At ALMAG we use our knowledge on materials and tempering of the aluminum alloys to perform secondary operations to the material to achieve precision tolerances on bent shapes. From here, we use custom fixtures to perform multiple downstream operations including cut, weld, and polish for a full seamless 360° look.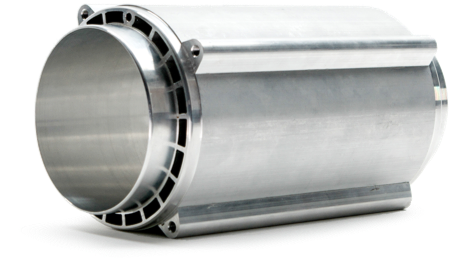 Case Study
Electric Motor Housing
This precision fabricated electric motor housing is cutback and machined on a CNC lathe. The profile presents some challenges with the complexity of the 22 hollows, which are used to cool the electric motor housing assembly. To create a mounting structure for assembly, four extrusions are bonded to the external housing surface using adhesives.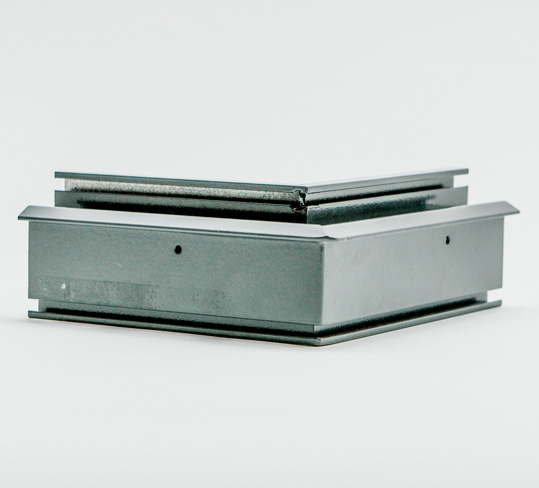 Case Study
Outdoor Retail Display Frame
This application incorporates many of the fabrication capabilities that ALMAG has to offer as it requires multiple profiles to be fabricated and assembled together to create a waterproof outdoor frame for drive-thru menu boards. Each frame consists of four miter cut corners that are beveled, fixtured and TIG welded together. The welding on the assembly is then ground to create a sealing surface for a gasket on the waterproof frame. Custom packaging was used to ensure safe delivery of these large custom frames.
Eager to find new challenges, we look forward to partnering with you so your next design can be made possible!
We understand that sometimes it takes a little inspiration to get started and see what's possible. ALMAG's Inspire tool shows a number of design elements, as well as fabrication and finishing processes, that can be used in a variety of applications. Explore the possibilities and inspire your next design.
Next Step: Finish
We're with you at every stage of the process.