Giving back to our community and supporting the education of future professionals in the aluminum extrusion industry has always been a strong ALMAG value. We are proud to be involved in many charitable initiatives as well as student sponsorships.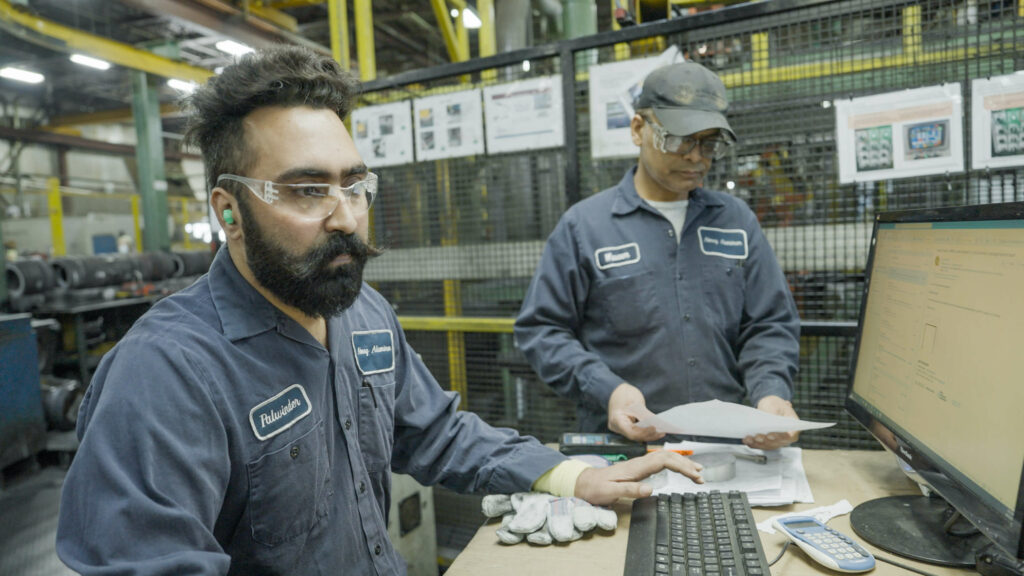 ALMAG is involved in many local charities and events such as Regeneration Outreach, Knight's Table, Big Bike for Heart and Stroke, Sick Kids, Earth Day and the William Osler Health System Foundation.
One of ALMAG's Core Values is Development & Growth which means that we have a promote from within culture that prioritizes proactive cross-training and continuous education. Within our Human Resources Team, we have a Training & Development Leader, whose primary focus is creating, rolling out and maintaining a training plan to help new and existing employees.  We also promote self-betterment and learning through reimbursement of funds towards gym memberships, and education in programs that are outside of our "work" roles.  We recognize that taking a course in cooking or scuba diving can have a tremendous impact on work life balance, life fulfilment and can help to make all a more positive contributor to ALMAG and our communities.
ALMAG partners with various training programs for High School, College and Universities where students and teachers are welcome to come and learn about ALMAG and extrusion through our presentations and tours of the plant.  ALMAG is also always excited to engage Customers and prospects through our Lunch and Learn program.  Our Lunch and Learn program not only provides education for our Customers on extrusion and value add processes it also provides an opportunity for us to learn more about our Customer's specific needs in order for us develop better solutions.
ALMAG is proud to be a sponsor of the Student ET Foundation International Aluminum Extrusion Design Competition and supports the contribution of students to extrusion design.
Aluminum extrusions have a broad spectrum of applications and bringing awareness to the countless design options is important to our industry.  We work with dozens of industries that use aluminum extrusion in their most fundamental product design.  From picture frames and lighting to automotive and medical equipment, extrusions are everywhere.  With their fresh perspective and eagerness to learn, students are the future of such designs. Supporting them and recognizing their accomplishments supports our industry.
To best introduce students to the industry and give them the best insight into the work we do, ALMAG has regular placements for co-op students in various departments. These are paid positions in their field of study that allow them to apply concepts and skills learned in class to gain real work experience. To see if we are currently accepting applications for any co-op placements, please visit our careers page.
McMaster University program team sponsorships
ALMAG proudly supports the McMaster Engineering Concrete Toboggan and the MAC Formula Electric teams through sponsorships and providing crucial materials for their designs.