Far Field Telecom Radio Concealment Pole
Developing a functional and attractive extruded radio concealment pole was a collaborative effort between Chad Schwartz and his team from Far Field Telecom and ALMAG Aluminum's technical sales team.  The multi-component design took into account both aesthetics and functionality, while pushing the limits of ALMAG's newly commissioned 8" extrusion press.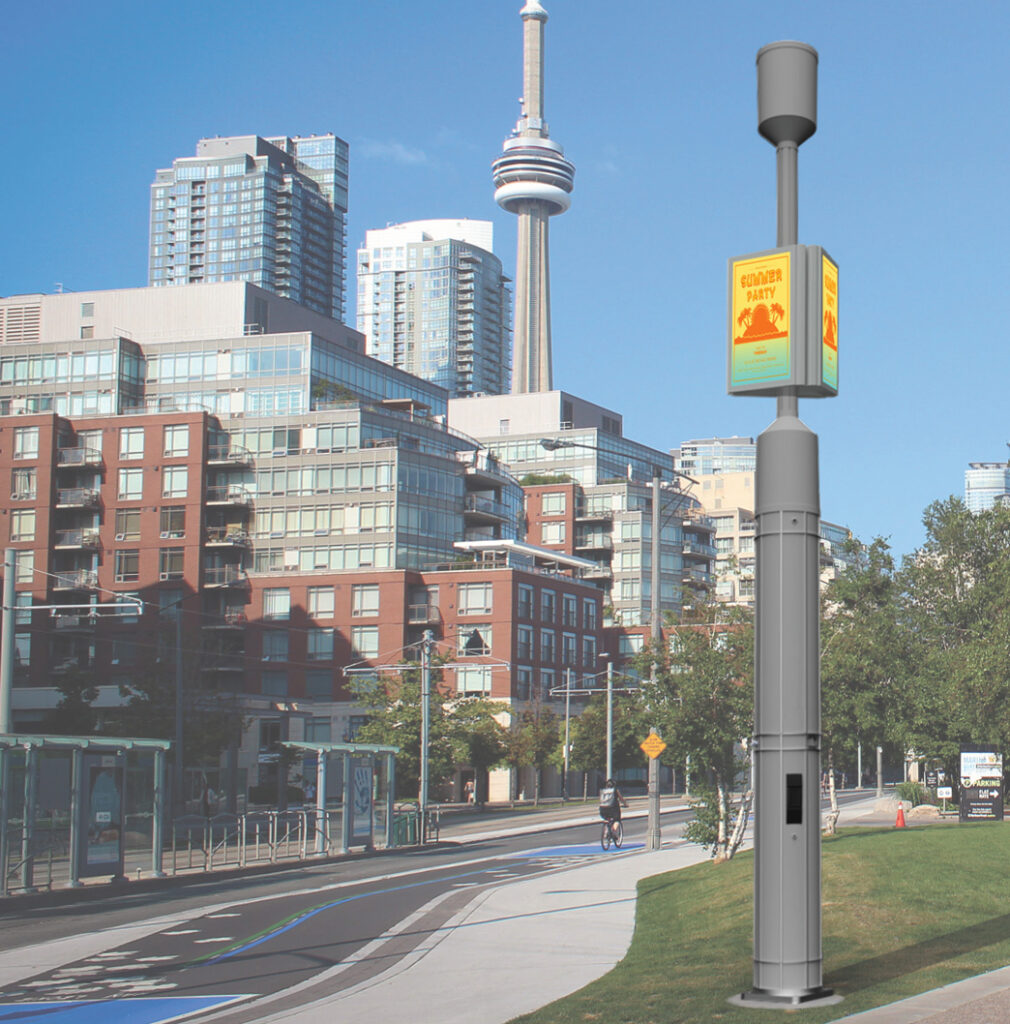 This enclosure assembly will support the rapid development of smart city infrastructure. The basis of the design was to create flexibility by offering the most usable interior volume for public mesh network Wi-Fi, commercial wireless, public safety equipment, and city infrastructure installations while simultaneously promoting ease of access for equipment maintenance and flexibility for installation of future technologies.  This product is US patented and Canadian Patent pending.
Like many of the complicated design projects ALMAG works on, this project started with an idea and concept brought forward by the customer.  Far Field trusted the extrusion expertise of ALMAG to conceptualize a design that would incorporate many integrated extrusions working together to form one complete assembly.  Aspects of the design were influenced by ALMAG's Inspire tool, a design aid used by designers and engineers to utilize the advantages of extrusion and develop product for ease of manufacturing and assembly.  From the images attached you can see that the hinge assembly on the pole concealment closely resembles the Inspire hinge feature.
Another challenging aspect of this design project was the size of the larger hinged access panels on the assembly. These large curved extrusions tested the maximum CCD the press was capable of. ALMAG's close relationship with our tooling partners, in this case Exco Tooling Solutions, a tool design was created to allow the maximum width of the extrusion to exit out of the press.
The final result is a 25 component interlocking design that is able to encase a pole girth of over 18 inches in diameter and be able to swing open up to allow access to the inside of the pole without the help of any other mechanical parts.  The radio concealment pole is made up of 8 unique extrusion profiles with very tight tolerances.  This allows for a slide fit of all 25 components to be assembled smoothly over 5 feet in length.   The alloy selected for this application was 6063 for a balance of high visual requirements, complex assembly and tight tolerances were vital to the success.