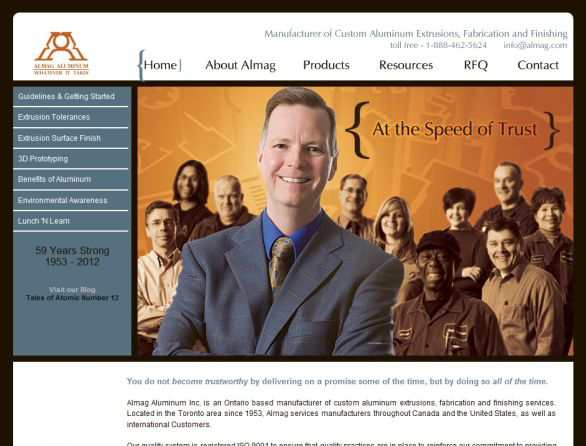 There are new things happening at ALMAG, our website is just one of them.
Our new trademark is based on our Almag 'A'.  The circle of 'A's represents continuity, longevity and teamwork.  It symbolizes ALMAG'S almost 60 years of business tradition and the circle completes the cycle of old and new with an unending commitment to our Customers.
We expanded into the United States in 2012, with a great group of employees.  We're now better able to service our US Customers in the area and are very excited about future growth. (more to come on this …)
2013 will mark ALMAG's 60th anniversary.  ALMAG began in February 1953 under the leadership of Edward Peacock.  Nearly 60 years later, Mr. Peacock's son, Bob, is at the helm, looking forward at the exciting new goings on at ALMAG.