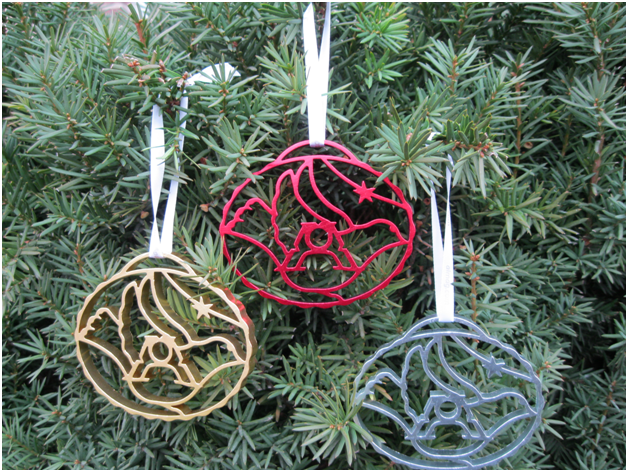 Yes, we have a new ornament for 2013!
Designed by our employees, ALMAG's keepsake ornament has become a holiday tradition.  The processes used to make our ornaments include: extrusion, custom cut to length, deburr and a brite dip finish.  Over the years, we've had a candy cane, snowflake, Christmas ball and even Santa himself and this year, a dove.
The dove is a symbol of peace and friendship which we extend to you and your loved ones for the holiday season.
If you didn't receive an ornament, but would like to, please send a note to extrusions@almag.com and let us know!