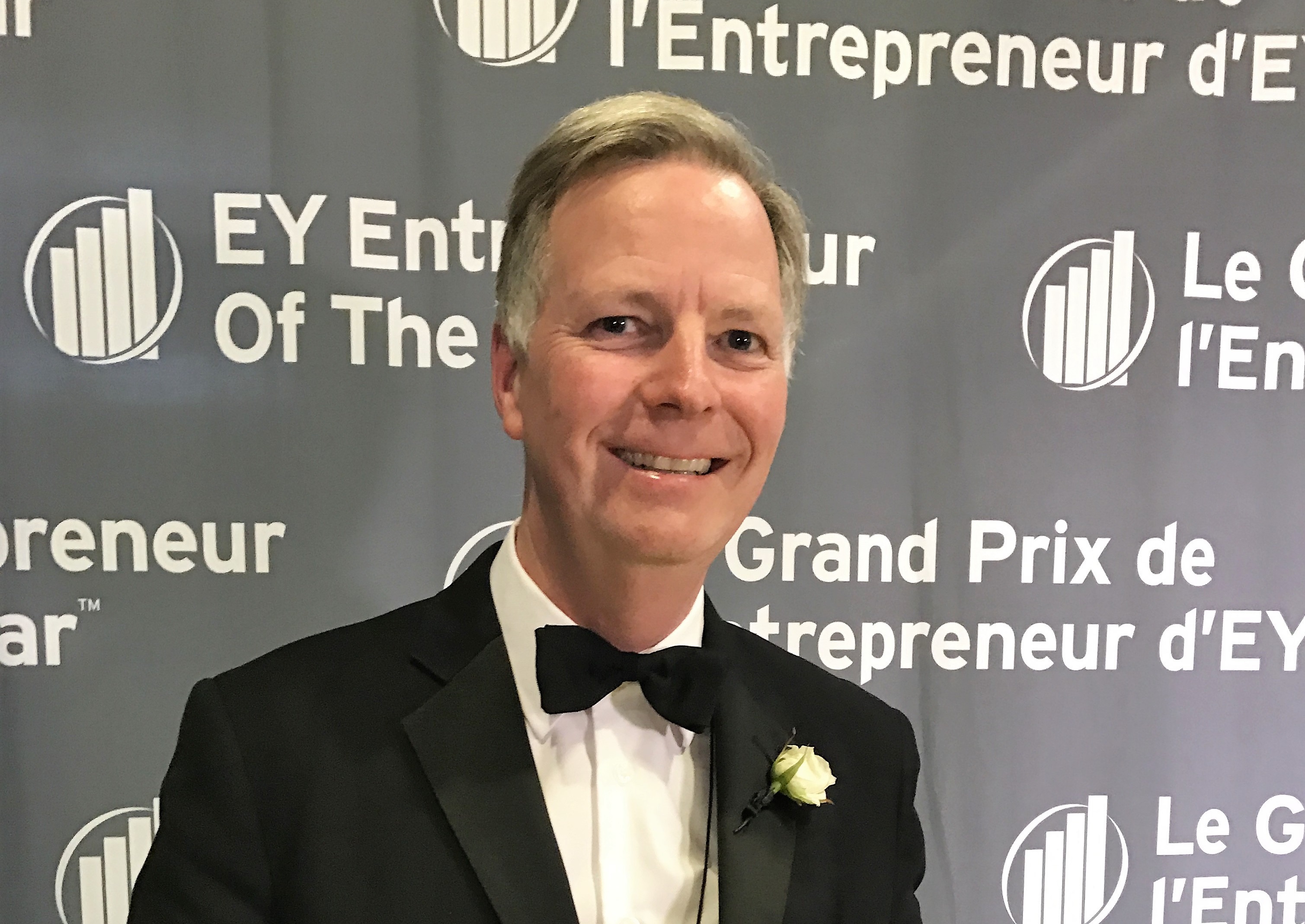 Brampton, ON – November 1st, 2016 – Bob Peacock, President of ALMAG Aluminum, wins EY Entrepreneur Of The Year™ 2016 Award in the Manufacturing Category at the 2016 EY Ontario Awards Gala held in Toronto October 27th, 2016.
ALMAG has built a 63 year long reputation of striving to be the best employer for our employees, the best supplier for our customers and the best customer for our suppliers. These 3 stakeholder groups, working together, have created many "that can't be done" products that have enabled all 3 to prosper and grow together earning this outstanding recognition.
"I was truly honoured to be selected as a Finalist again this year" commented Mr. Bob Peacock.  "Being announced as the winner was initially a shock and a bit overwhelming.  Upon reflection, though, I believe that the Team I have at Almag is unique in their drive and dedication to doing Whatever It Takes.  That attitude, combined with Customers who are leaders in their own industries, naturally causes innovation, creativity and growth.  Thanks to our Employees, Customers and Suppliers, Almag truly is a leading entrepreneurial manufacturer.  I share this award with all of them!"
About ALMAG Aluminum Inc. (almag.com)
ALMAG Aluminum is an industry leader in extruding high-visual, tight tolerance, thin-walled, and complex aluminum extrusions. ALMAG provides Solutions to some of the most complex extrusion challenges by combining its skills, knowledge and experience with engineering to deliver best in class, quality Solutions. ALMAG is focused on four pillars of service; Design, Extrude, Fabricate and Finish to provide Customers with a 'Smarter, Better and Faster' solution, making ALMAG your single-source supplier for any aluminum extrusion project.
About EY's Entrepreneur of the Year Program
The Canadian Entrepreneur Of The Year program is in its 23rd year of recognizing, celebrating and telling the inspiring stories of the country's most impressive entrepreneurs from all areas of business and different stages of their entrepreneurial journey. The unique award makes a difference through the way it encourages entrepreneurial activity among those with potential, and recognizes the contribution of people who inspire others with their vision, leadership and achievement. As the first and only truly global award of its kind, EY Entrepreneur Of The Year celebrates those who are building and leading successful, growing and dynamic businesses, recognizing them through regional, national and global awards programs in more than 140 cities in 50 countries.
For more information please contact,
Rob Nelson
Director of Sales and Marketing
p. 888-457-9480
e. rob.nelson@almag.com