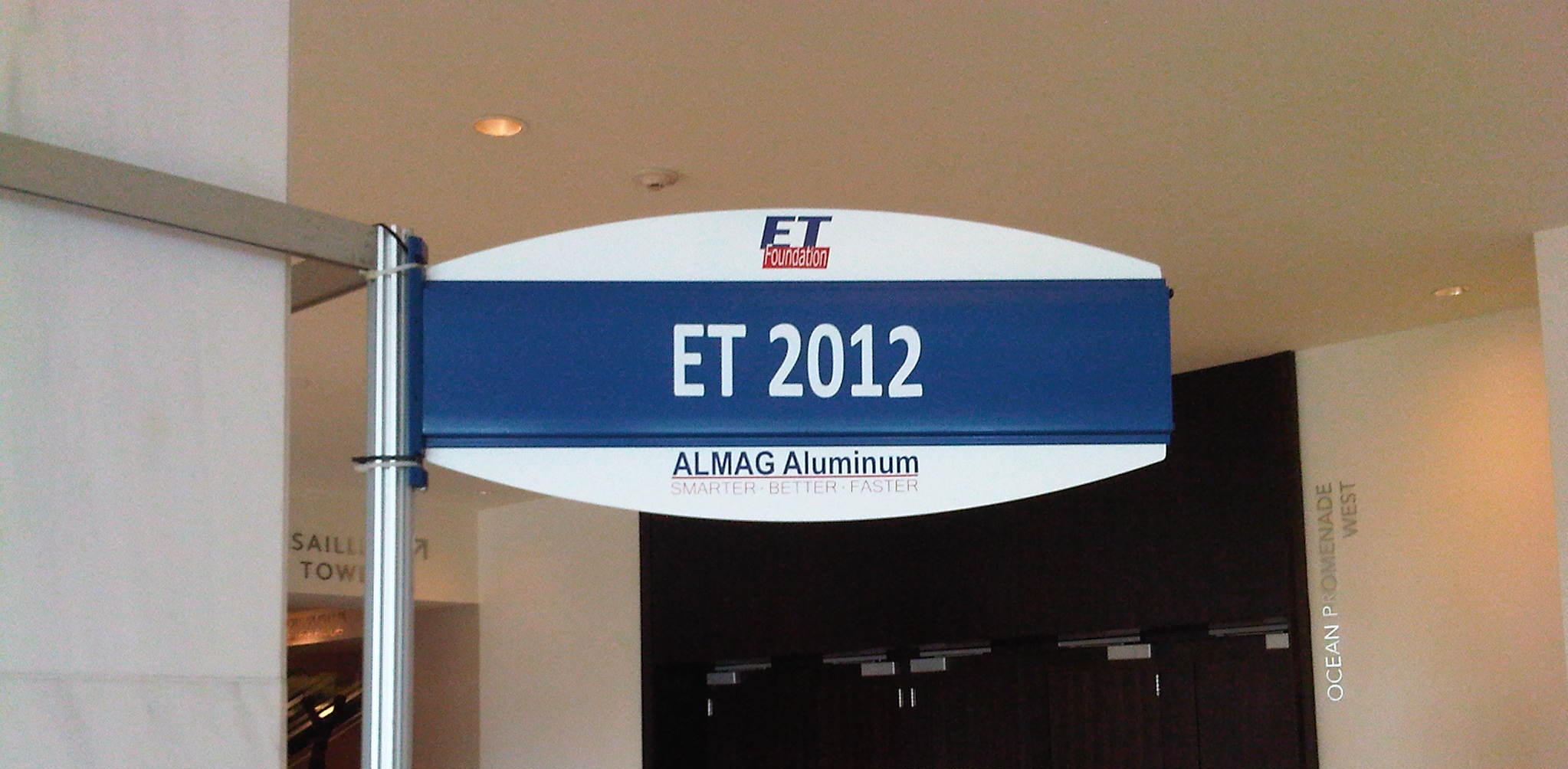 Congratulations Almag Aluminum!
Just announced, Almag Aluminum has won best in class for submissions to the ET Foundation Design Competition. ET (Extrusion Technology) Foundation is an educational arm of the Aluminum Extruder's Council (AEC), the aluminum extrusion industry association, with a mandate to advance education and awareness of aluminum extrusions.
The ET Design Competition is an annual contest with professional and student categories, with judging based on the following criteria:
Judging Criteria (from http://www.etfoundation.org/)
Winning entries will be those that demonstrate the benefits of aluminum extrusions, whether by inventing a new product or improving an existing one, by achieving the following objectives:
Creativity: innovative design, new application capability, methods to meet a new design challenge
Practicality: ease of fabrication and assembly, cost-effectiveness
Process improvement: customization or improvement of extrusion processes, close tolerances
Market Potential: design marketability and likelihood of market success.
Almag submitted two separate, multiple-extrusion entries and each one was winner in its class!
Through the application of extrusion design versatility, Almag worked closely with each Customer from the onset of each project. With consideration given to the final application of the extrusions and various manufacturing processes – including post extrusion fabrication and finishing – viable, marketable products were the result.
One submission is from the medical equipment manufacturing industry for a patent pending design and the other submission is a street sign system for the City of Toronto.
A finished product is more than just its basic design elements. Assembling and installing costs add up quickly to final project budgets; both factors were considered at the beginning of each project. The extrusion profiles were designed to reduce time and money in assembly and installation. Specific design details also aided in reducing overall tooling and material costs.
These two designs mark Almag's third and fourth Design Competition win.
Please contact Almag and speak with one of our industry experts to learn more, 1.888.462.5624, or send an e-mail to extrusions@almag.com and let us help!